Testimonials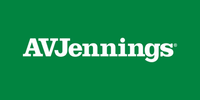 "AV Jennings is a proudly established, long-term partner with Carruthers Contracting for many years. Most recently, Carruthers Contracting has aligned its efforts in constructing our flagship estate on the Sunshine Coast, 'Creekwood'.
The Creekwood project has been an enormous undertaking; having commenced in 2013 the staging of these works has seen Carruthers Contracting's professionalism, organisation, and multifaceted construction skill-set provide many solutions to complex and challenging conditions that accompany such an enterprise.
Carruthers Contracting possess an excellent mix of experienced project personnel, coupled with local and industry knowledge to effectively deliver an outstanding product that has exceeded our expectations. This has all been achieved whilst fostering an inclusive and friendly working partnership. Carruthers Contracting have shown a strong dedication to ensuring not only cooperation in their delivery, but a focus on AV Jennings achieving commercial outcomes from their service."
Sam Quick - Senior Development Manager AV Jennings

Parker Property Group engaged Carruthers Contracting to construct our 86 lot subdivision "Burnside Heights" over 5 stages with work currently underway on the final stage.
The project began in 2015 with Carruthers winning the tender for stage 1 and with this competitive pricing ensured Carruthers Contracting continued with the remaining 4 stages of the Project. Carruthers delivered a completed product of high standard allowing Parker Property to provide an excellent land product for the Burnside & Nambour area.
Over this time we have built a good working relationship with the Carruthers team and they are currently providing early estimates for our next 53 Lot sub division project to ensure we can deliver an affordable product to the open market.  I have no hesitation in recommending Carruthers Contracting.
Matthew Clarke – Construction Manager Parker Property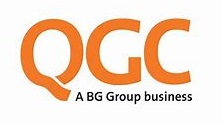 Carruthers Contracting were initially engaged to undertake 2 smaller pond
decommissioning and remediation projects for the QGC Brownfields team in 2012.
The Carruthers team managed the  cultural transition of entering the LNG space well, their team of experienced project personnel, backed up by modern, well maintained plant and equipment and HQ support delivered those initial projects on time and on budget with no safety issues.
Consequently Carruthers were given further opportunities to undertake larger projects and continued to perform above expectations for the Brownfields team until the end of 2015. I would have no hesitation in recommending Carruthers contracting to any client.
Mark Hickey - Senior Civil Superintendent
QGC Brownfields team 2009– 2016

I have worked with Carruthers contracting on and off for over 20 years. There is a high degree of trust in our relationship and I have always found them to be problem solvers not problem creators.
When challenges arise, as they always do in construction projects, we have worked together to find a solution that is fair to both parties.
We are now at the point that I do not take our subdivision and commercial projects to a civil tender – I just negotiate a price directly that I know will represent good value.
I have no hesitation in recommending them for any projects that they determine they have the capacity to deliver.
Jim Armstrong - Development Manager
Mavid Properties